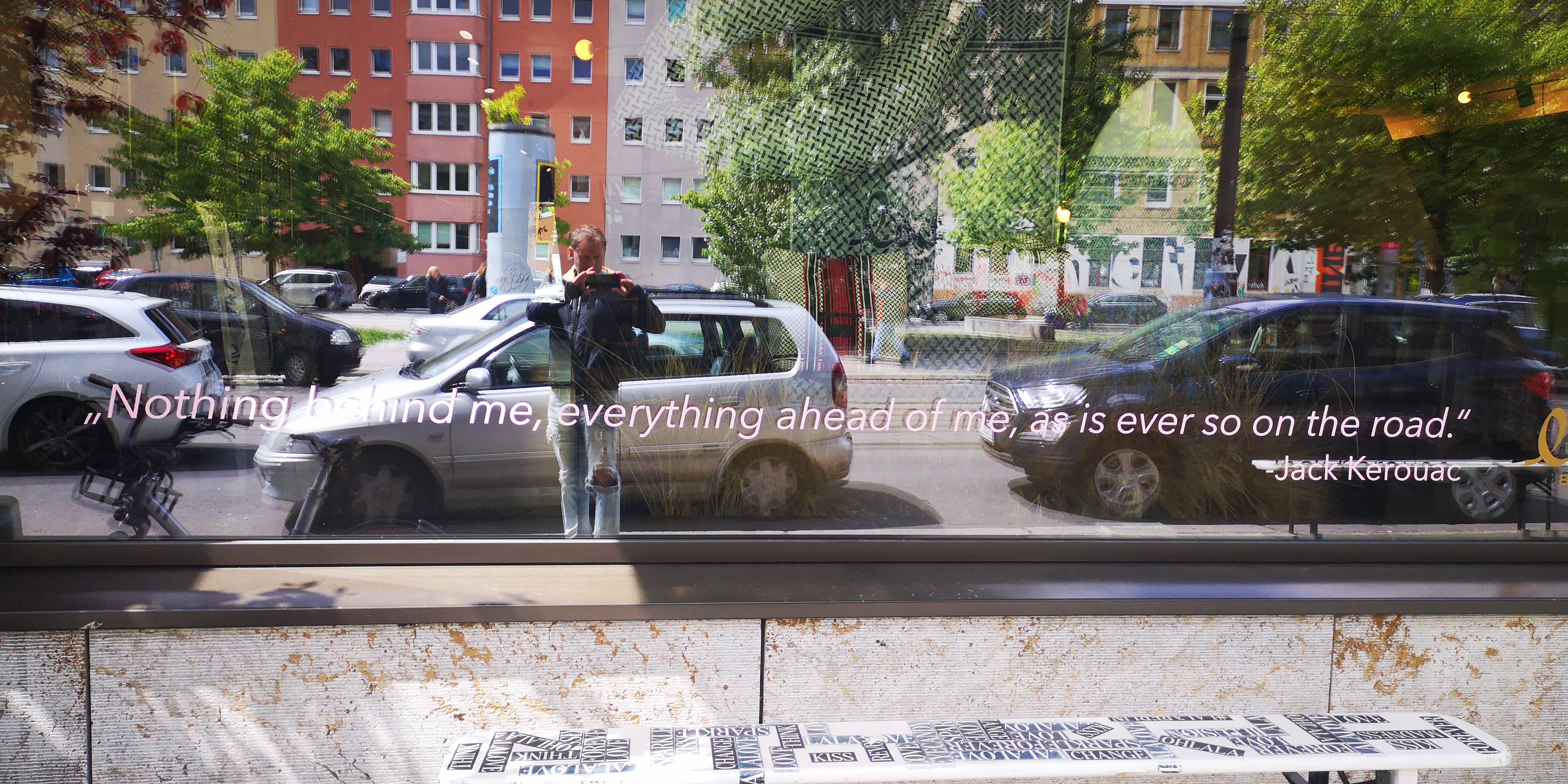 Berlin: The Cultural Extravaganza
May 18, 2019
I've been in Berlin for well over a week. It is a really iconic city. I've zig zagged across the city in so many directions and it seems that the number of art galleries, creative spaces and cafes just don't run out. Its endless. To me it just felt like one massive creative space.
No wonder David Bowie called it the 'greatest cultural extravaganza that one could imagine.'
In fact I think its the only city where I have seen graffiti artists openly at work on the side of what seemed a quite nice property during the day.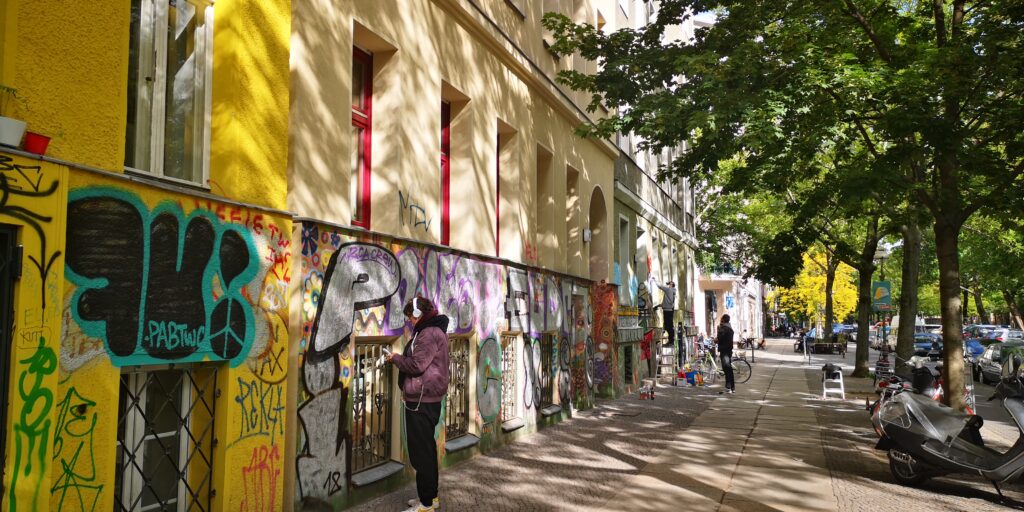 I remember reading about the pre WW2 Berlin, and how it was a place of great freedom, creativity and the arts. Berlin was one of the great cities of the world in the 1920s. The Bauhaus design movement came out of the city, many great writers and of course science flourished: Albert Einstein won the Nobel Prize in 1921 there. It seems to have something quite special in its DNA.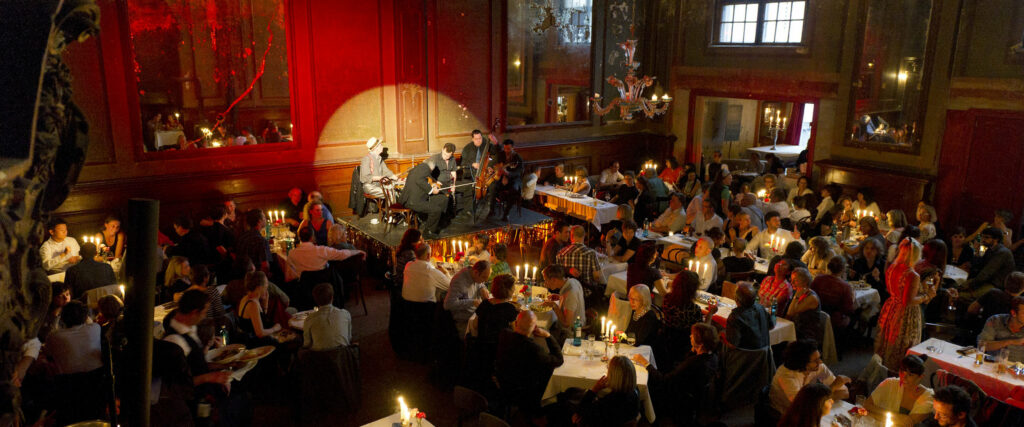 I had been meaning to hang out in Berlin for years. It came up on my radar screen 5-10 years ago as a potential investment opportunity when I saw how cheap it was for a capital city. I nearly signed up to do an Executive MBA there because I wanted an excuse to hang out there, but I opted to spend a year with ecologists at Schumacher College instead – which was very important for me in cultivating my views about our future Ecological Civilization (https://www.benjaminjbutler.com/building-an-ecological-civilisation-un-resilience-frontiers/).
Like any great city, Berlin has gone through its ebbs and flows – but bigger than most perhaps. With the Second World War and then its split into two with the Berlin Wall, the city has had a rocky ride. I think after the fall of the Berlin Wall in 1989, the city's mojo started to return. Perhaps it never left, but its just become plain and obvious to all who observe.
To get to Berlin I took a train from the South of the Alps in Slovenia, all the way through the German-speaking world of Austria and Germany to Berlin. Berlin is very different – and very countercultural. I have always said that if you want to know which places are going to become great towns and cities in the future you must follow the artists: think of Paris, San Francisco etc. The San Francisco Bay Area used to have a very much countercultural feel and people say that this is where some of the ingenuity of the region came from. Figures like Steve Jobs were all reading Stewart Brand's Whole Earth Catalogue, Autobiography of a Yogi and the Beat Poets and spending weekends at new age places like Esalen and Big Sur. That feeling has significantly diminished now as large tech has taken over.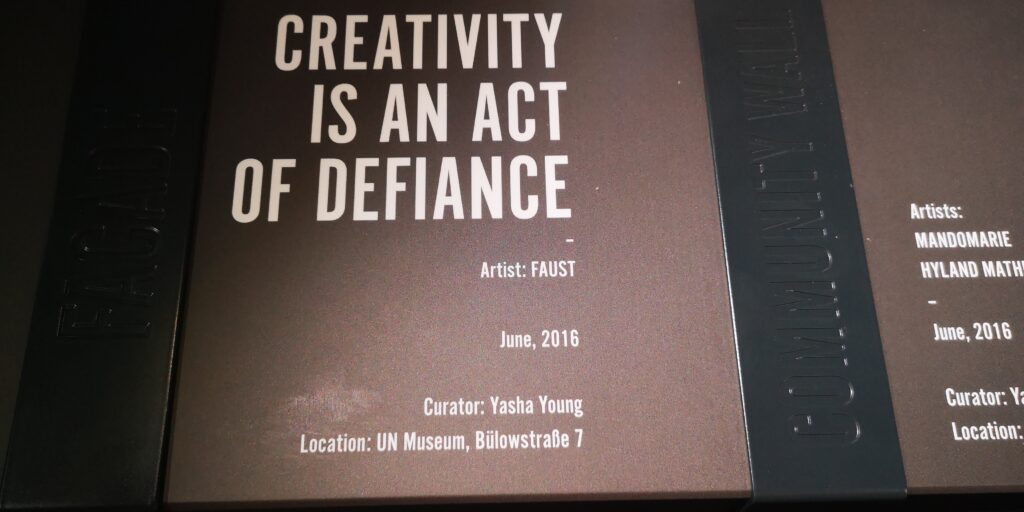 During my week I spent time with some really interesting people. I always find that I can learn so much about a place through my encounters with people.
Martin Wezowski – Chief Futurist SAP
My first lunch was with Martin. I marched across Berlin for an hour and fifteen minutes into Mitte and near to his HQ. He invited me to Data Kitchen, a rather futuristic restaurant where everything is ordered – preferably beforehand – on an App.
Martin is from Sweden and was a lead designer at Sony. He know endeavours to provoke new thinking at one of Europe's largest companies, SAP.
Martin and I discussed a lot about the nature of creativity, the mind and delved in to subjects like time and space. He thinks that leaders need to shift their relationship with time. He thought that as trends were accelerating this was naturally happening. Leaders might now be affected by their actions in the course of their only lifetime now. But he wants to do more to shift this. He was fascinated to hear about my encounter with an indigenous elder in North America who told me how decisions were made on their tribal council, thinking about the impact their decisions will have 7 generations later.
He is really enjoying Berlin, and is still intrigued why Germany has given birth to so many deep philosophers.
Markus – A Swiss Berliner
Markus is from Zurich originally but has spent much of his life in Germany working for big corporates. He is now head of design for Fatmap. He loves the Berlin lifestyle and certain is cognisant that the place is quite different from the rest of the German-speaking world in terms of mentality. Its much more chaotic, but he is free to be himself now and loves driving his VW van around town and walking through many of Berlin's big parks, including the famous old airfield Tempelhof where we spent a Sunday. Its now a park which attracts all sorts of eclectic people: I saw one group playing some form of medieval games, a rather large-sized ballerina practicing in the middle of a field, and couples hanging out in the allotment area where groups are co-growing various vegetables. Not many big cities would have dedicated this large mass of prime real estate to something that's kind of organically emerging Markus told me.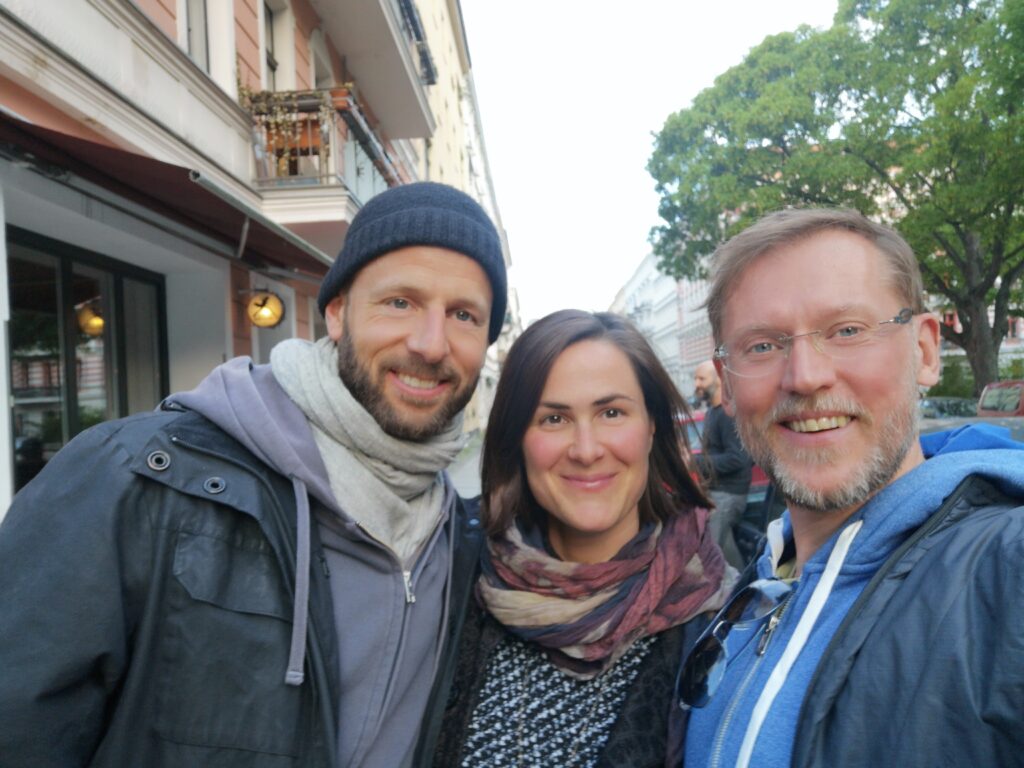 Joerg Geier – A German Berliner
Joerg invited me to meet him in a trendy area of Mitte, near to many galleries. He has worked in San Francisco running a clean tech incubator for many years and is a member of the Club of Rome, and a great European thinker. Clearly he is hopeful for the future of Berlin. But admits that its easy to drink more in Berlin than other cities, such is the culture! I noticed that walking around the city how many people are strolling around, sitting by the side of a canal or just reading a book clutching a bottle of beer. He was afraid that part of this was the high unemployment rate. I am sure there is a dark side to Berlin, but I hardly ever saw dangerously drunk people (perhaps I was the only one in danger of that!).
Joerg is working on some interesting projects and we hopped over to see a start up together rather spontaneously, which highlighted that the culture there is more informal than other Germany cities where an appointment in advance would be preferred. We are due to have a follow up chat soon.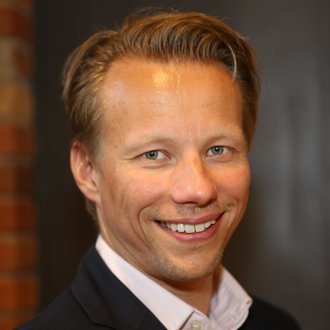 Tony – A City Visionary
Tony Verba flew in from Hong Kong and we had coffee by the Brandenburg Gate and walked around the city together. Being a visionary involved in the Greater Bay Area, and now trying to build a fund or scalerator for urban tech, he is interested in the future of cities. His gut also tells him that something is going on in this great city. He hadn't spent much time in Berlin before, despite originally coming from Hungary. He was impressed by the history of the centre and the creative vibe that pervades every nook and cranny.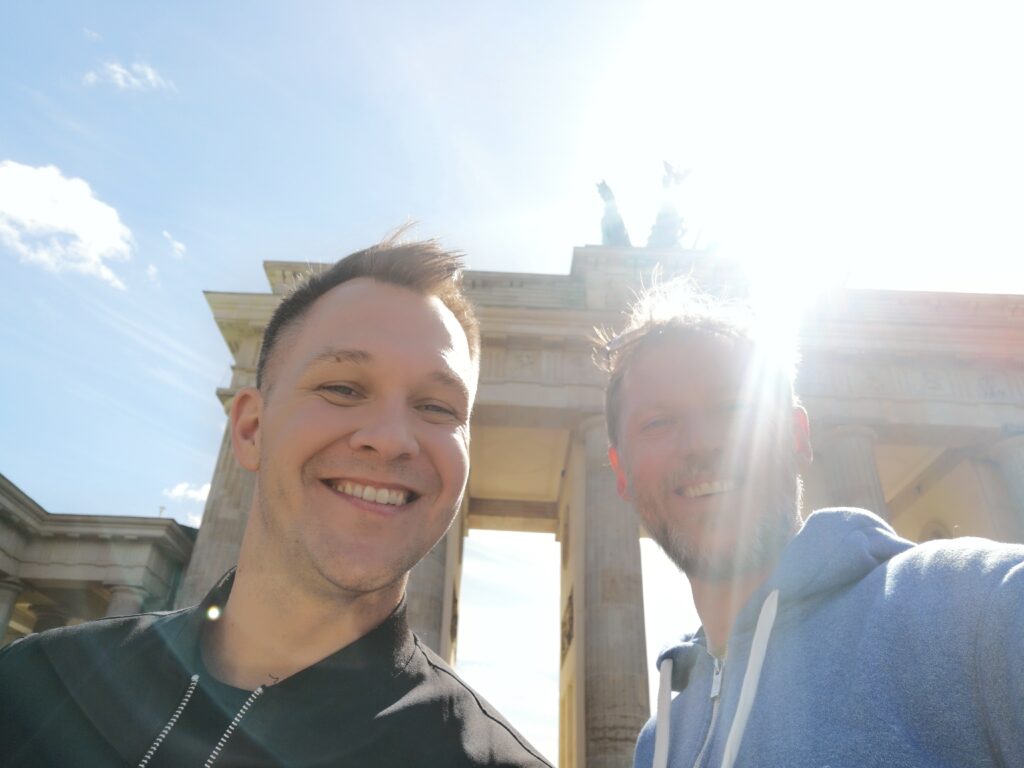 A Californian Tourist
I met Aja (pronounced Asia) outside the Chinese Embassy (I love the irony) and we ended up doing the 3.5 hour boat tour of the city. She is an ER (emergency room nurse) from Long Beach, California. Later I was to find out that Berlin has more canals than Amsterdam and more bridges than Venice. And on the outskirts of the city there are many lakes where locals go to play and swim in the summer months. Aja seemed to love the city and sensed the freedom of the place.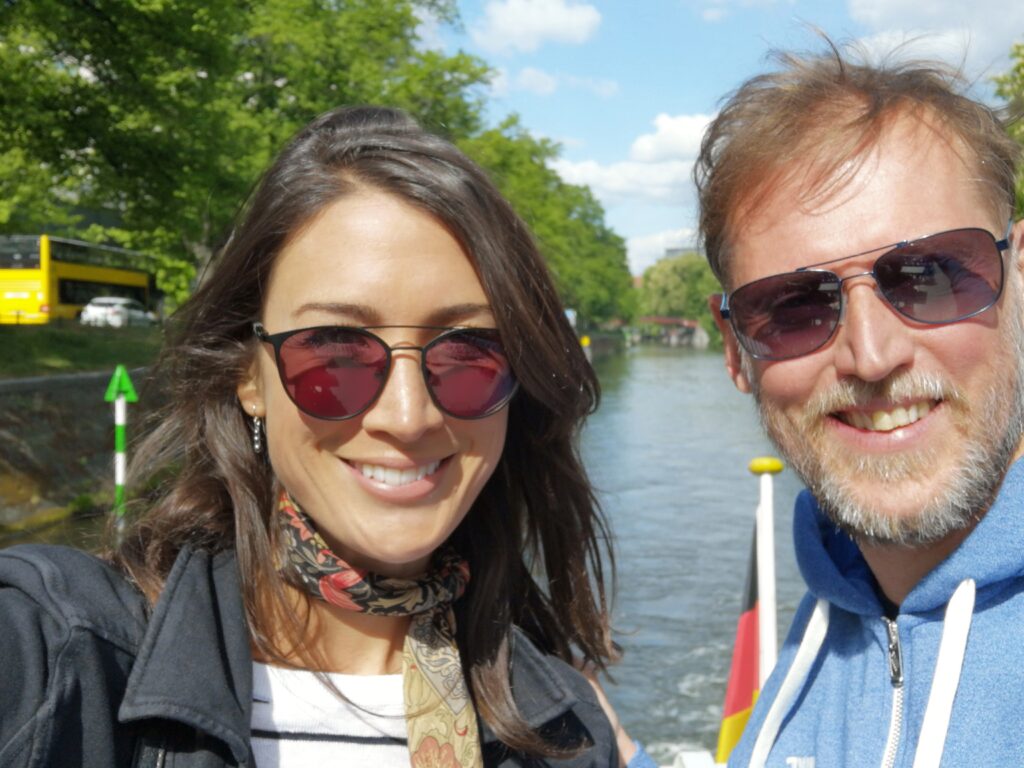 Dan Jeffries – A Sci-fi writer
I met Dan through the introduction of a mutual friend in LA. We had a really deep conversation spanning trends in blockchain, life in Berlin to the nature of reality and Philip K Dick, one of the most prolific sci-fi writers of the last century. Interestingly for me, both Philip K Dick and Dan Jeffries were fascinated by the nature of the mind, as am I. I've been beating myself up about not writing a book cover to cover yet, even though I've been writing in a professional capacity for some time. He gave me some excellent recommendations to kick me out of my stupor including the book "The War of Art," which I've already devoured! I think Dan won't mind me saying that he ended up in the city because he met a girl. The rest you'll have to ask him. But he seems to be in demand for talks about crypto and the future of finance, AI etc. I read some of his blogs on Medium and they were excellent. Berlin seems to be one of the European epicentres for crypto. I was staying with the founder the Satoshi Pay Meinhard Benn, a very talented and humble former Eastern German and had met others working in blockchain in the city. Another sign as to the city's future prospects.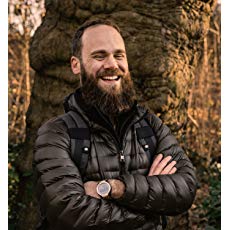 Dijana Galijasevic – Co-Founder of Exponentially Human and PHD candidate
Dijana hosted me at the leadership retreat in Slovenia just a few weeks ago. She was a refugee from Bosnia, during the war in the Balkans, and was brought up in Slovenia from the age of 4. She has lived in many European countries but decided to settle in Berlin for the time being as she feels really at home here, and a strong sense of freedom. Its certainly a great place to meet creative and interesting people from across Europe, and the world. Every day she walks through Gorlitzer Park and is greeted by the refugees from Africa who are peddling drugs. They are actually incredibly friendly – its a real paradox. Aside from running workshops on Exponential Humanity, she is doing a PHD at the intersection of business and ethics; her focus is happiness and compassion in the workplace.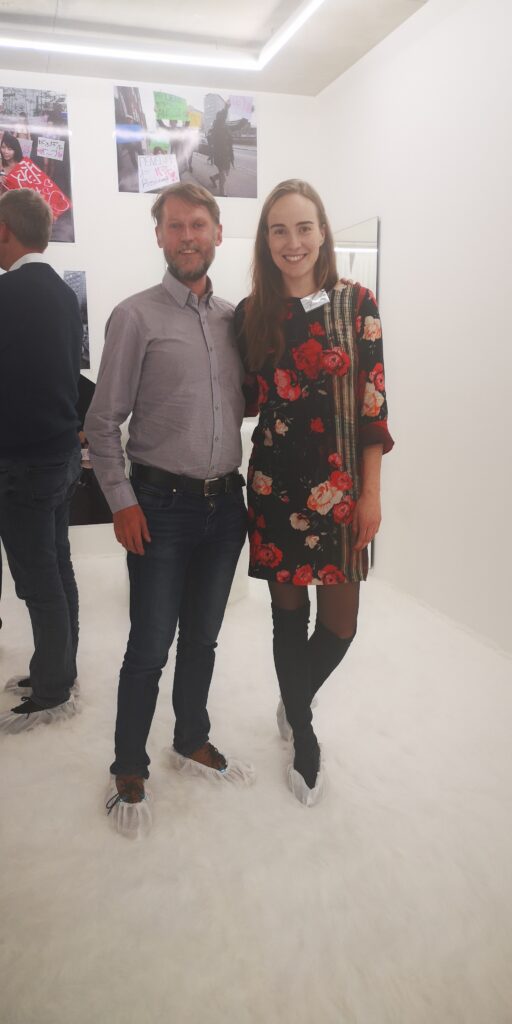 Yuri – A True European Visionary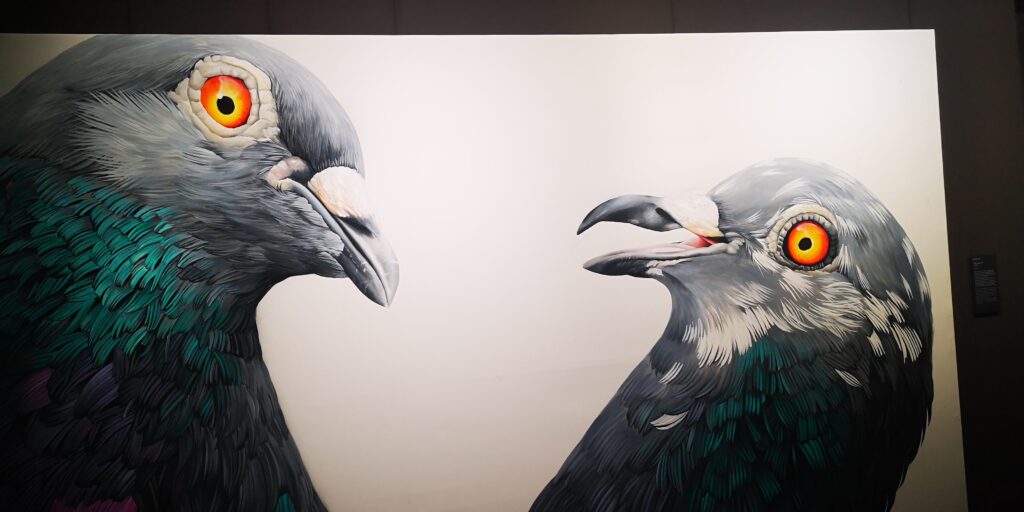 Yuri Van Geest, a good friend of mine who happens to be a best selling author, flew in to see me. We spent many hours pondering the future of the planet and also visited the Urban Nation art gallery (image above) . Its a small gallery and dedicated to 'urban contemporary art.' For a not so famous gallery it was really good – https://urban-nation.com. Then we walked around the city and ended up in the Berlin Technology Museum and spent an hour or so wandering around exhibits of old German cars and some of the key devices of the last 100 years. Yuri was telling me how he likes the computer museum in Palo Alto and the Shanghai Science and Technology Museum. One of my concerns about Germany's economy is its focus on the automobile and the ecosystems which are built around this. If they get it wrong in the age of the driverless car, then it will have profound ramifications.
Yuri is from Rotterdam in the Netherlands and is a global traveller and speaker. He agrees that Germany is at a unique moment in history. Will it become more assertive going forwards, especially if the US and China continue their technology arms race? And what will Germany do about its relationship with Russia? I think it's too easy to say that Germany will continue to be a US pawn with US troops on its soil. Many Germans are against US big tech (you can even see anti-Google displays in the technology museum) and whilst I was there, Germany signing the Nordstream 2 energy deal with Russia against the wishes of the US. We both agree that whilst Europe – and the EU – is facing immense challenges, Germany is potentially in a good position to rise to the occasion yet again.
Future of Berlin
So what am I trying to say? Well I can't quite put my finger on it, but it seems that Berlin could continue to grow as one of the great cities of the world, and my respect for Germany has just gone up another notch. For a number of years I've noted that a lot of the creatives of Europe are attracted to London and Berlin. But Berlin is perhaps more appealing now as its real estate is actually more affordable for artists.
In previous posts I've written how about true genius, following your soul, often requires going against societal norms. I wrote a post form Slovenia about this, referring to a Paolo Coehlo book which was set in a mental institution about this very subject. https://www.benjaminjbutler.com/dying-in-ljubljana/
So it was interesting for me to find another famous quote about Berlin.
You are crazy, my child. You must go to Berlin.'
— Franz von Suppé, Austrian composer, 1800