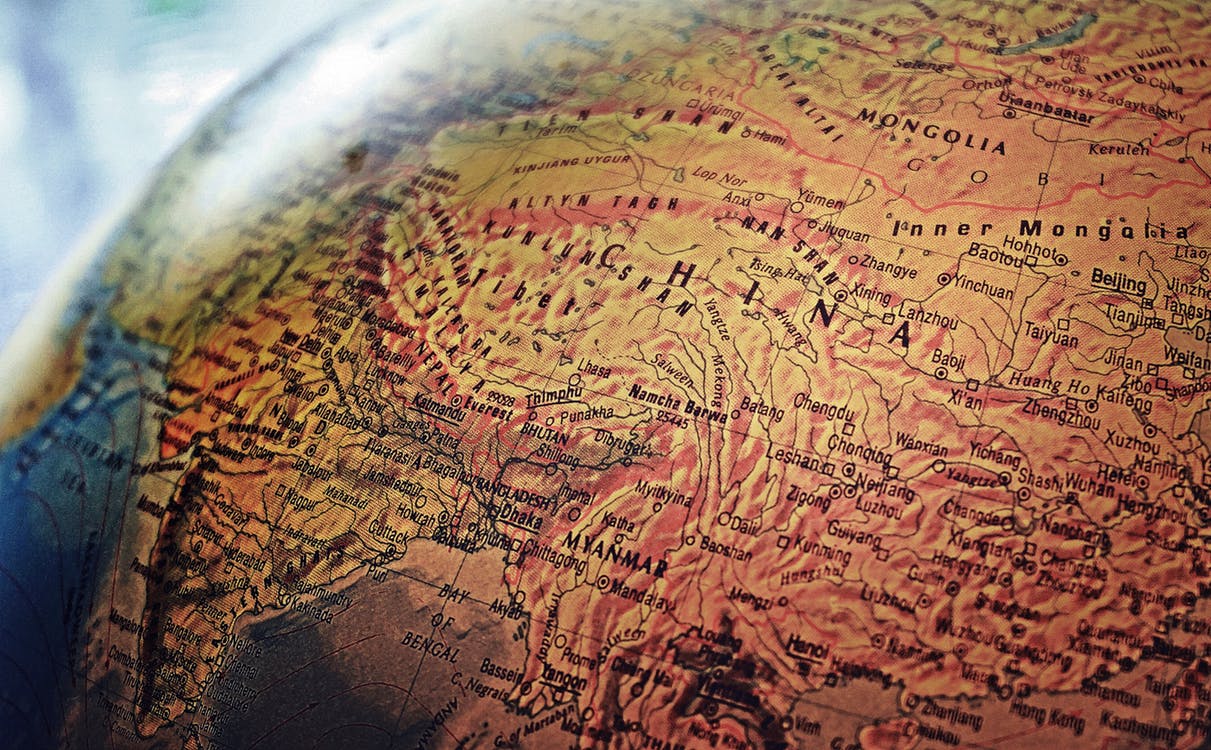 War or Peace with China?
May 27, 2019
As I write this, I am heading back to Asia from London to deliver some talks in Singapore and Hong Kong. The world is changing quickly. As usual those who merely extrapolated more of the same will be proven wrong. One area where few of the pundits forecast what is emerging now is on the issue of US-China relations, and specifically the trade war. If you had been following certain US media channels since the election, you'd be forgiven for focusing on Russiagate and whole bunch of other issues – primarily related to Trump. However, if you had listened to what Trump was saying – and more importantly his China advisors – you'd have been prepared for what's transpiring now. There are different types of war – trade, economic, cyber and of course kinetic. From the outset Wilbur Ross, Steve Bannon and Trumps's specific China advisors (who most people don't know) were bracing us for something pretty significant – a trade or economic war.
A few days ago I was a little concerned that my Huawei P20 was suddenly going to become redundant if it was unable to use the Google operating system. It seemed to be a pretty big blow. But in the last 24 hours (at the time of writing) we've heard an even more significant development: that ARM, based in the UK, will no longer deal with Huawei. Experts say that ARM is foundational to their Smartphone design, so this is a pretty insurmountable barrier. In addition to ARM, Panasic and Toshiba will no longer supply Huawei components for their phones. And many carriers have announced they will stop taking orders for Huawei handsets including Japan's KDDI and Softbank. Its been pretty amazing how the entire Western block (including Japan) quickly followed US instructions again.
Huawei was quickly catching up with the world's largest handset manufacturer, Samsung, in terms of sales. I bought one because of the amazing camera they incorporated (a Leica camera). And in regard to 5G it is a global leader with 30% of the patents. But now with all of these measures will make it will potentially it very difficult to operate outside the Chinese markets. In fact, even pro-China writers have suggested that Huawei might not survive this assault.
Despite all the discord in Washington DC at the moment, the issue of China has been garnering cross-party support. Many reports are coming out by the White House and Congress on this issue. This is not new but there has been an acceleration. This report from the White House was called "How China's Economic Aggression Threatens the Technologies and Intellectual Property of the United States and the World."
https://www.whitehouse.gov/wp-content/uploads/2018/06/FINAL-China-Technology-Report-6.18.18-PDF.pdf
However, some commentators like my former colleague at Morgan Stanley – economist Steve Roach – contest Washington's new emerging consensus. He thinks the numbers being thrown around in terms of IP theft (several hundred billion dollars per year) are rather arbitrary.
https://www.project-syndicate.org/commentary/america-false-china-narrative-by-stephen-s-roach-2019-04
Strategic Threats – BRI
I think the US has just got scared into action. Generally the West has kind of accepted a managed decline in their status. But a powerful faction in the US government refuses to now accept this, and this is the faction which now has a good hold on the American government. China's plans to be technological leader in the new emerging technologies within the decade and has a major geo-strategic plan for the world – the Belt and Road Initiative. The scope of the Belt and Road is quite astonishing. To some extent it will be self-perpetuating in my view. I do think that Eurasia is reawakening again.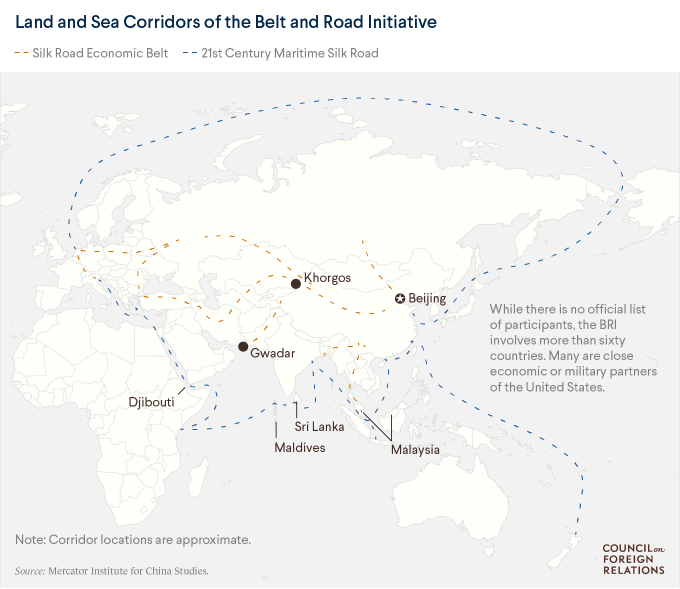 My Take
I've been living in this part of the world since the 1990s. Just like China's Accession to the WTO was massively under appreciated in the early noughties, I think that the new shift in American stance towards China was under appreciated by commentators. Whilst some people regard Trump as an anti-establishment – almost renegade – President, I was always suspicious on foreign policy. His frequent meetings with Kissinger led me to believe that his role was to actually be erratic to a certain degree and change course on some major areas.
This China-US tension has already surpassed the forecasts of most. It could get worse. I am sure that the US will be able to choke even more technology flowing into China. And I am sure there are out-of-the-box measures which could be implemented. Perhaps attacking China financially through Hong Kong? It would seem to be susceptible with a banking sector which is 850% its GDP (so approaching levels like Ireland and Iceland prior to their banking crises – but perhaps it's not exactly apples to apples). On the Chinese side, there is talk that they might withhold important rare earth materials to the US.
Steve Bannon, Trump's former Strategist, has said that destroying Huawei was more important than getting a deal done. I don't think that's entirely right. That could be bluster. I would guess the Trump Administration will be happy with a combination of holding Huawei back (either way international partners will now have to consider them a risk so the damage is done) and getting a serious deal on access to the Chinese markets/IP protection but I don't think the Americans will accept a superficial deal.
I am guessing that this rivalry will play out for quite some time now. I don't have black and white conclusions. I think many commentators actually underestimate the levers of power the US still have. And then there is another demographic who underestimate the potential for China's geo-strategic plans and how we could have already entered a new multipolar world. So in this sense, is it a case of war and peace? War in the form of economic and strategic tensions but peace in terms of a balance of power as the world becomes more multipolar?
Interestingly, the Shangri-La Dialogue on Asian defence/security issues will kick-off whilst I am here this week. So we will probably hear a good amount more rhetoric on TV.
https://www.iiss.org/events/shangri-la-dialogue/shangri-la-dialogue-2019