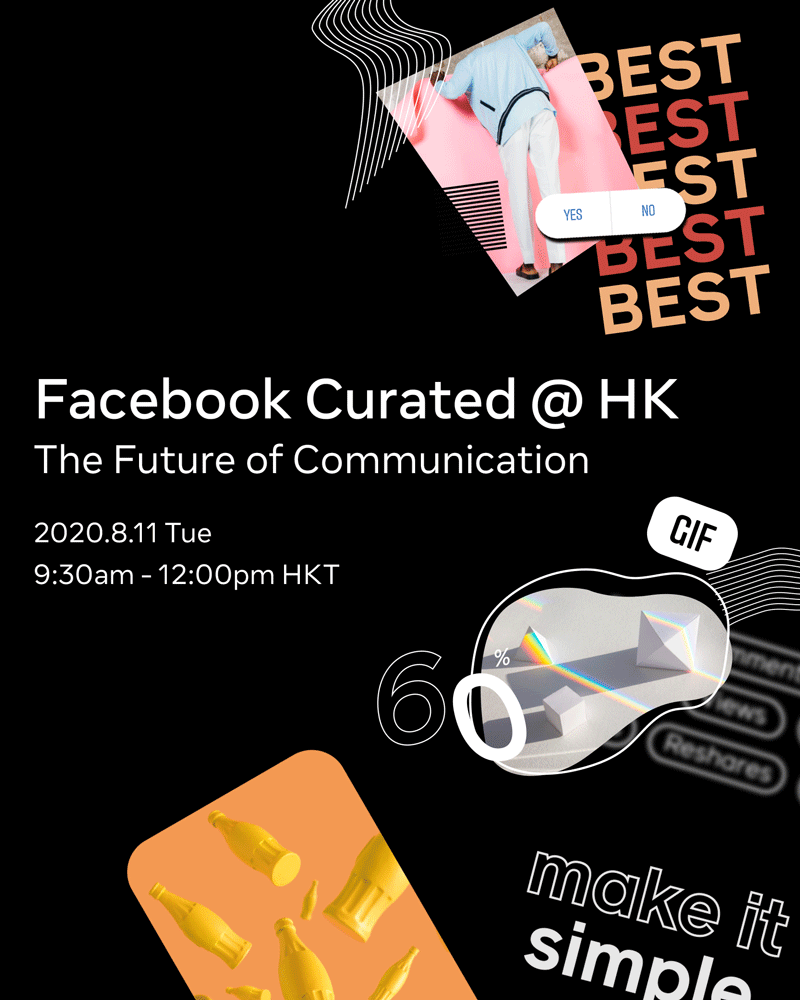 Talk @ Facebook Curated: Future of Communication
October 19, 2020
I gave a keynote talk at Facebook Curated and The Marketing Society during August about the Future Of Communication. It touches on the evolution of communication and points to where we might head next. It came out alright given that I was juggling a vision walk that same week in Snowdonia and points to some of the content in my book – exciting technologies such as the Spatial Web and telepathy are in the pipeline but its not just about the tech! The Future of Communication is about authentic Storytelling and Dialogue. My talk attached is followed by the panel discussion with some great minds in the space including my friend Craig Allen, the Chief Creative Officer of the robot company Embodied Inc and hosted by Darren Chuckry. 
We partnered with our friends at Facebook to launch Curated in Hong Kong, a global thought leadership program that empowers leaders to keep ahead by creating and curating insightful content and experiences. In part one of the series, we explored The Future of Communication with some of technology's most renowned figures – futurists and marketing specialists who drew from experiences and stories of creativity and innovation, focusing on connection between technology and humanity.
An exclusive virtual experience hosted by Darren Chuckry, Chair, The Marketing Society Hong Kong, our lineup included:
Benjamin J Butler, Global Futurist and Philosopher
Paolo Pirjanian, Founder/CEO, Embodied, Inc.
Craig Allen, Chief Creative Officer, Embodied, Inc
Erica Kerner, Senior VP, Head of Marketing Strategy & Partnerships, ONE Championship
Jayne Leung, Vice President and Head of Facebook Greater China
Elizabeth Runham, Director of Human Resources, Facebook APAC
Panel Discussion: