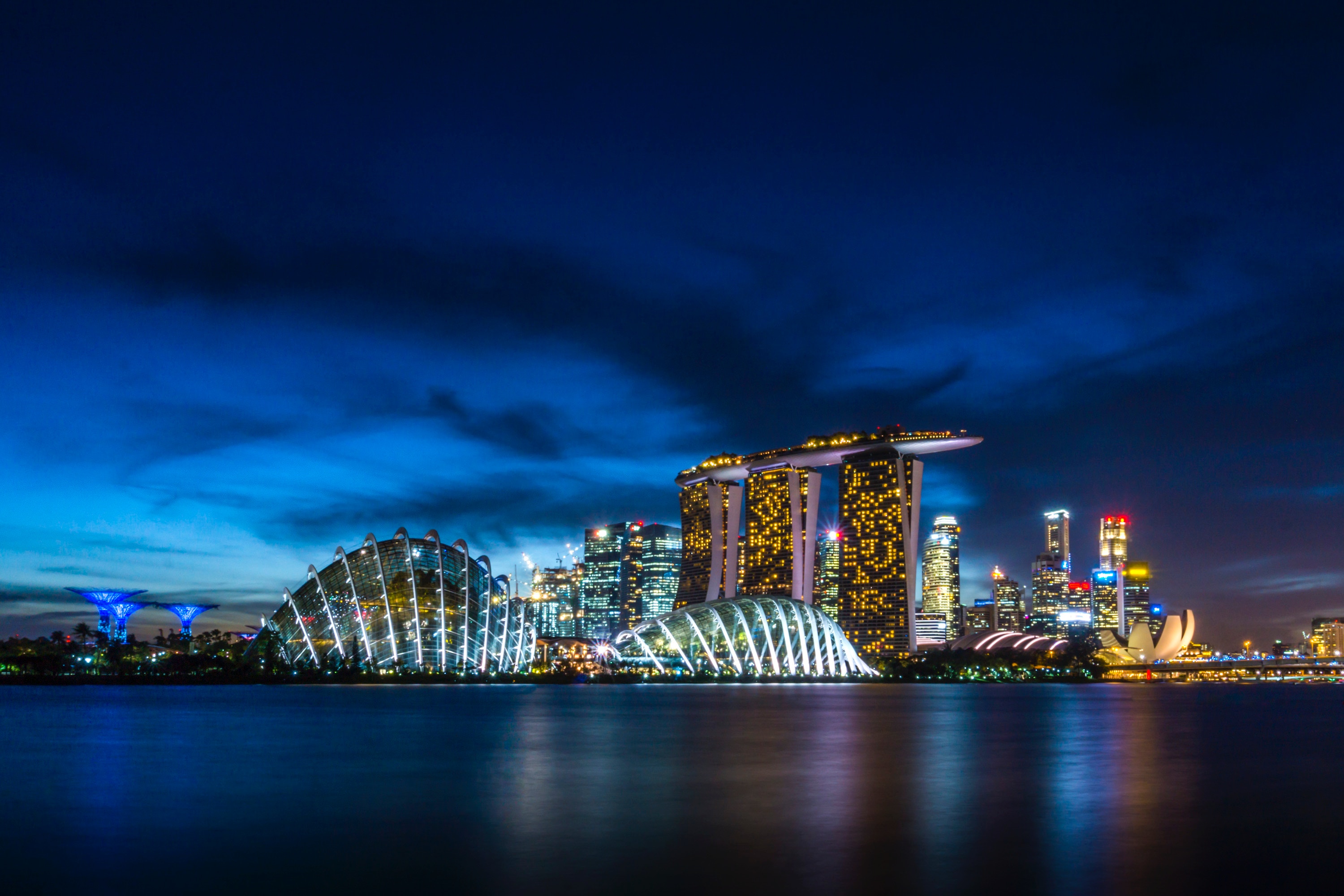 Future Explorers in Singapore!
June 16, 2019
Photo by Mike Enerio on Unsplash
Future Explorers are coming to Singapore! I am really excited to be piloting a new event in Singapore July 26-28 – a collective and emergent learning journey into the future! It will be a mobile unconference with some fascinating friends – futurists, sci-fi writers, and leaders of innovative companies – in one of the world's most futuristic cities. www.future-explorers.com. It's going to be a fun weekend.
"Do not follow where the path may lead. Go Instead where there is no path and leave a trail."– Ralph Waldo Emerson
"The illiterate of the 21st century will not be those who cannot read and write, but those who cannot learn, unlearn, and relearn"– Alvin Toffler
I've teamed up with Marcelo Garcia who has a truly fascinating bio: from management consultant to owner of a modelling agency in Milan to Counsellor to sovereign governments and companies in the Blockchain industry, but always an explorer. We met in Marrakech and he invited me to join him on crossing Sub-Saharan Africa, but unfortunately I was on my own journey at the time. This is a photo of him when he rather spontaneously decided to climb one of Asia's greatest peaks! He and I have had many discussions about the benefits of adventuring into the unknown.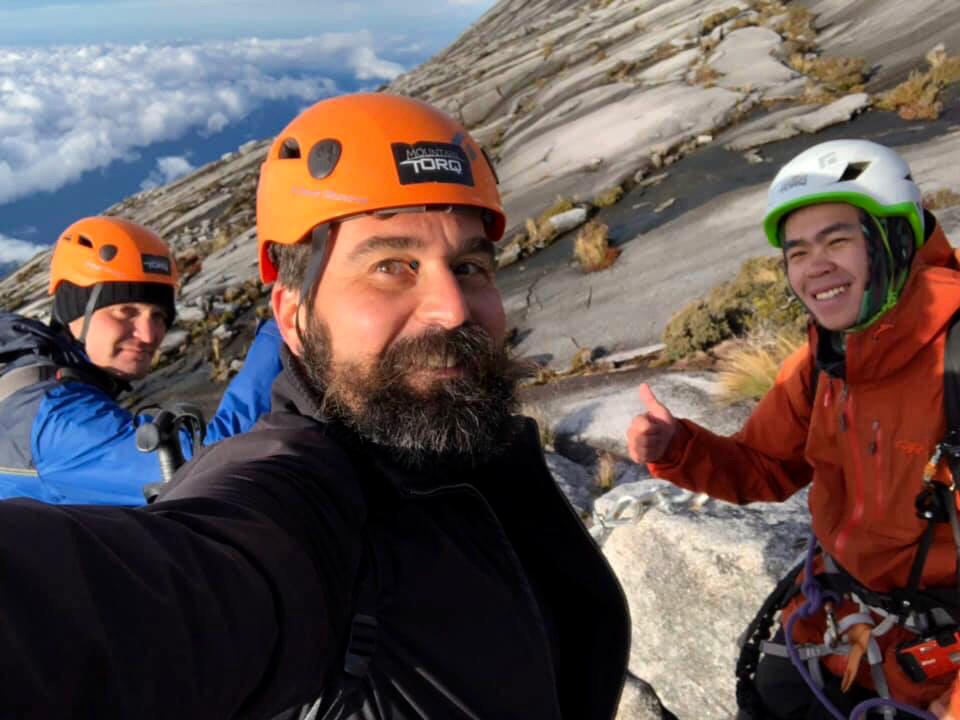 Life is most certainly a journey. And I think that anyone who wants to peer into the future – and have an impact on it – must have an explorer mindset; we must be prepared to venture into the unknown, and rely on resources which work, whatever 'discipline' they come from. Before I was a futurist I was involved in investment around the world. Amongst many mentors, I was inspired by Jim Rogers who wrote the book 'Investment Biker': he travelled around the world on a Harley and used the insights to make comments about the prospects for various countries. My biggest insights also come from direct experience.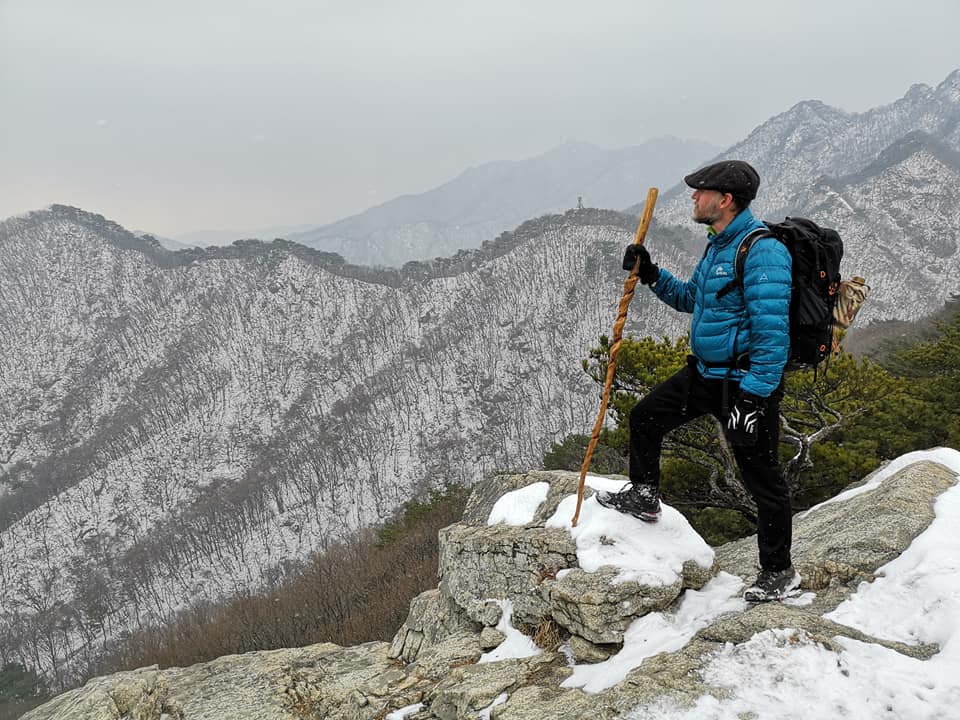 Our Event In Singapore
A learning journey into forthcoming horizons of knowledge, Future Explorers (Fx) is a new "unconference" event series nurtured by the pioneering spirit of the Explorer and the intrinsic curiosity of visionary thinkers called Futurists.
We leverage off insights from a pool of future thinkers involved with the World Economic Forum, Emerging Future Institute, QuantumFutures.io and more recently the UN plus the format and success of CryptoExplorers.org and WisdomAccelerator.org – which have altogether been successfully run more than ten times around the world (including in Singapore'18) .
Some goals of Future Explorers
Where are we heading? Forecasts and predictions by global visionaries about future trends and events – including Blockchain, 4th Industrial Revolution Technologies, Geopolitics, Economics and much much more. What will the world look like in 2030 or 2040? Our combined imagination of what's possible is the only true limit.
How to approach the future? How do cultivate the psychological mindset which thrives in change? Approaching the future requires creativity, imagination, purpose, resilience and collective intelligence.
How to become a Future Explorer? Beyond the multiple talks you will explore the future using Singapore as your playground in smaller groups – with the goal to overcome petty fears, bond with peers and gain insight to evolve into a community strongly united by common passions.
The Future Explorers event format
We will have a number of formal talks through the weekend and space in between to meet people and embark on your journey into the future. It will will emergent and do expect to go with the flow – and this way we will capture the biggest insights and learnings.
Memorable side events are planned including:
> Sailing around Singapore
> Placid time in a Zen Monastery
> Visits to innovative Singaporean companies
> "24hrs Airport Roulette Mission" (optional)
Speakers
We have a range of high calibre speakers including science fiction authors, a popular writer on Bitcoin, the President of a company leading the new Web 3.0, the author of Exponential Organisations, leaders of innovative companies and many other explorers! More are joining.
Confirmed Speakers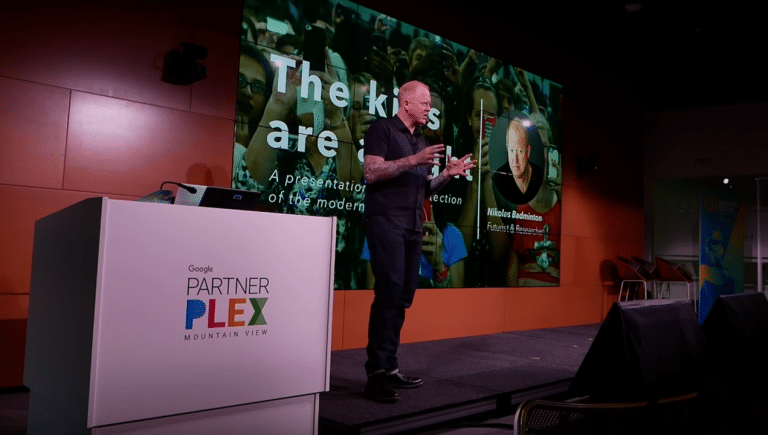 Nikolas Badminton ≫ Toronto-based Futurist who explores the implications of Artificial Intelligence, Internet of Things (ioT), Big Data, Privacy and Surveillance, Renewable Energy, Blockchain, Biohacking and many other innovations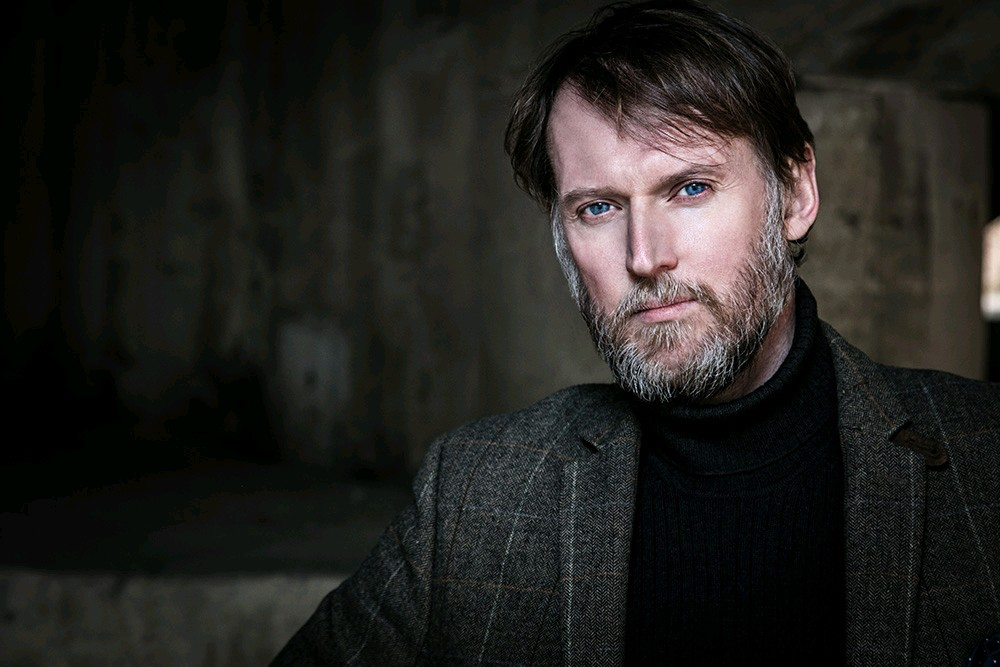 Benjamin J Butler ≫ Speaker and Writer based in Asia, Global Future Council on Computing at the World Economic Forum (WEF), Faculty of European Institute of Exponential Technologies and Desirable Futures, UN Resilience Frontiers Keynote Futurist
http://www.linkedin.com/in/benjaminjbutler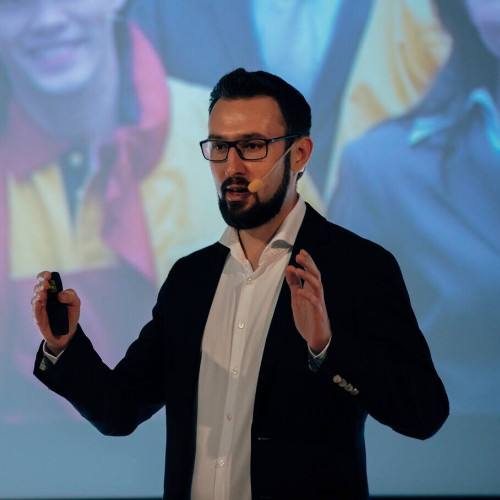 Christian Citu ≫ Digital Transformation Lead at the World Economic Forum, hosting the Global Futures Council on Computing. Christian has previously designed the Digital Transformation framework at DHL and is a frequent international speaker
http://www.linkedin.com/in/cristiancitu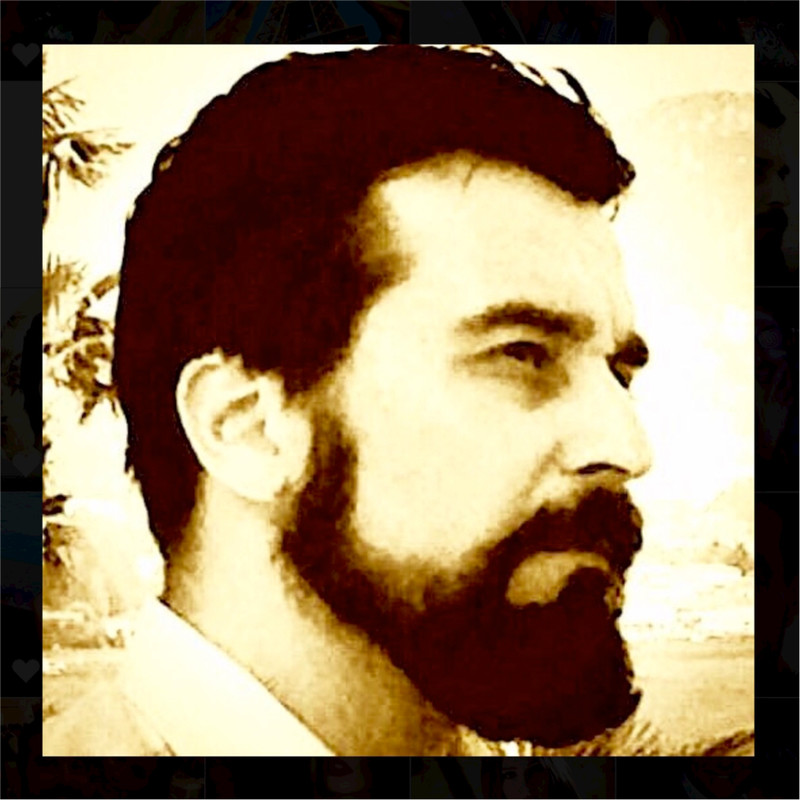 Marcelo Garcia ≫ During the European Refugee Crisis, soldiers near the Syrian border misidentified him as a smuggler and opened fire with assault rifles (they missed). He has been to 2/3 of all UN countries and has a few more stories to share
http://www.linkedin.com/in/marcelogarcia
http://www.wisdomaccelerator.org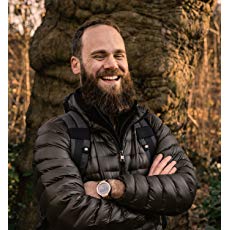 Dan Jeffries* ≫ Sci-fi Author and Futurist. His popular blog and podcast covers a wide range of future tech from Artificial Intelligence to Cryptocurrency. He is the number one writer at the popular magazine Hacker Noon (hackernoon.com)
http://www.linkedin.com/in/danjeffries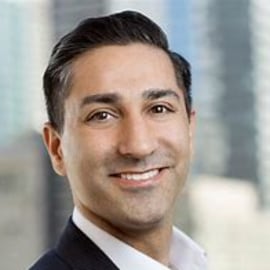 Vikal Kapoor ≫ Blockchain leader behind Dapps Inc. – a Silicon-Valley based B2B tech company that is leading and defining the Enterprise Blockchain Computing (EBC) industry for Strategic CRM
http://www.linkedin.com/in/vikal
http://www.esadealumni.net/ca/agenda/how-blockchain-and-ai-will-change-your-industry-talk-vikal-kapoor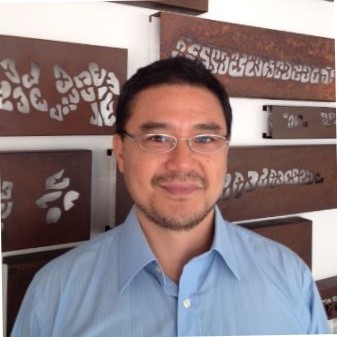 Ben Khoo ≫ Founder and CTO of Elion House, with over ten years' experience across all clean technology sectors. Nominated by Bloomberg as one of their "New Energy Pioneers"
http://www.linkedin.com/in/benjaminkhoo
http://www.finance.knect365.com/riskminds-asia/speakers/benjamin-khoo
Dan Mapes* ≫ Founder of Verses Foundation, which is pioneering the development of the Spatial Internet. Founder and CEO of Cyberlab – a Global Deep Tech Lab. Dan was a Technical Advisor to the Obama Presidential Campaign
http://www.linkedin.com/in/danmapes
Jeremy O'Brien ≫ One of the top names in Quantum Computing today, Jeremy is the CEO of PsiQuantum Corp and Co-Chair of the World Economic Forum's Global Future Council on the Future of Computing
http://www.linkedin.com/in/jeremy-o-brien-39482631
Yuri Van Geest ≫ Author, Speaker, Visionary and Founder of Singularity University Benelux. Co-author of the highly acclaimed best selling business book "Exponential Organizations", which sold more than 300'000 copies in 20 languages
http://www.linkedin.com/in/yurivangeest
Anthony Willoughby* ≫ Co-Founder of the Nomadic School of Business, organizing experiences taking selected groups of executives to immerse themselves in nomadic communities in East Africa and Mongolia
http://www.linkedin.com/in/anthony-willoughby-a2757511
http://www.nomadicschoolofbusiness.com
* Speakers marked with an asterisk will most likely be joining us via video conference this time
Pricing and conditions
To support this pilot initiative we ask applicants to contribute with SG$1500, which is half of the standard fee for Fx events after the pilot. Sponsorship packages including speaker slots are also available to help fund all the fun stuff we will do as a group and they include one or more passes to attend the whole event. Payments methods available are credit card, PayPal, crypto or bank wire.
The Future Explorers Singapore pilot edition is co-curated by Benjamin Butler and Marcelo Garcia.
Please go to http://www.future-explorers.com for more details. And message me directly or at [email protected].