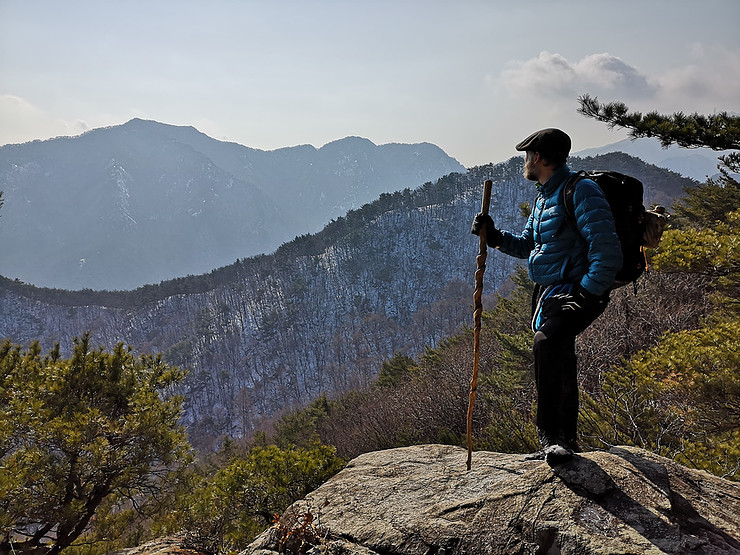 Mountains and Minds Interview
February 23, 2019
I was interviewed by Caroline McKay (a friend of my late sister) for her very interesting series "Of Mountains and Minds".
"I was in my office at WWF when I heard Becci had died. My phone rang; it was an estranged friend who I hadn't spoken to for years. She said Becci had been rushed to hospital with severe pains and was gone. It was just four weeks after she'd given birth to her first child, Bella, and unbeknownst to anyone she had developed a rare womb cancer during her pregnancy.
How does a brother react and cope to a desperately hard situation like this? Living with Becci through university I'd heard much about her adventurous big brother Benjamin, who at that time lived in Hong Kong.
Benjamin has a big story.
He divides his time between the west and Asia, living with his wife and daughter in Korea and travelling globally. He's put change and growth firmly at the centre of his life. Once, Benjamin lived a fast-pace life in investing, stockbroking and venture capitalism – his career a glossy picture of success and financial freedom on the outside, but inside he was struggling with self-sabotage, flourishing addictions and a lack of purpose.
Several years ago he set up his own Futurism consultancy, through which he forecasts change in financial markets, society, innovation, technology and geo-politics. He's now a public speaker and author, with a few books in the pipeline, and a curious explorer of Zen and spirituality. His questioning has also taken him on travels around the world, from Silicon Valley to Japan, where he has met a fascinating band of visionaries, entrepreneurs, Zen Masters and the Dalai Lama's Oracle.
Benjamin talks about the many dimensions of his experience of losing his sister, managing and accepting the grief process and becoming a Dad himself just weeks after Becci died. We also get into his experience of struggling in school; what his daily life in the world of investment banking was like; feeling trapped in a groundhog day; his binge drinking; the importance of small acts of purpose; and how he cultivated his career in futurism. There were so many areas of his life I was fascinated about, and whilst impossible to dig into them all in depth we did our best.
I hope you all enjoy listening and can take some inspiration from Benjamin's advice to bring small acts of kindness into your own world – not least to yourself! Please show him your love and share or review if you get something out of it. It takes seconds and helps reach others."